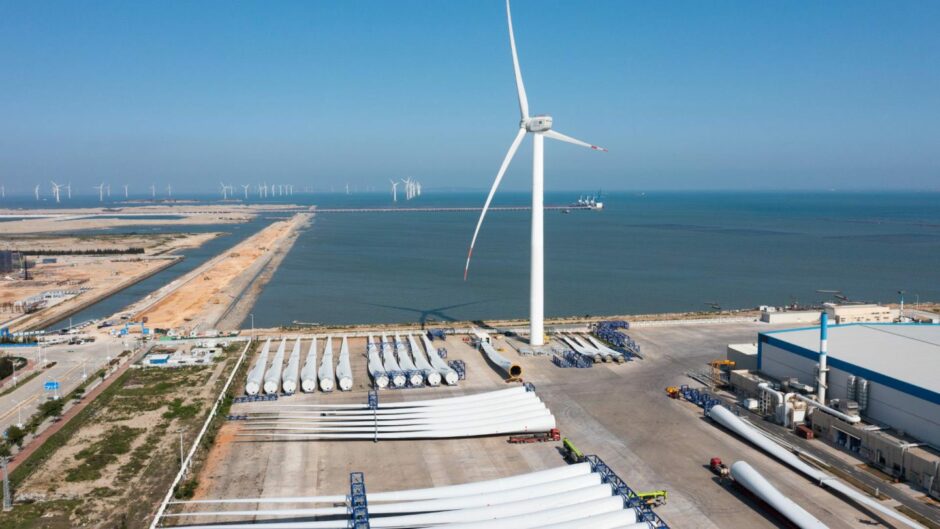 In the second episode of Season 2 of the Gigawaters podcast, Sustainable Growth Voice editor Felicia Jackson and her guests look at how innovation and new technologies (such as floating wind) can play their part in economic transformation.
Opportunity for UK business and supply chain in transition
There is huge potential around the large scale deployment of offshore wind, such as with the ScotWind project, and its important to explore the socio-economic impacts of projects like this. The UK's target of 50GW of offshore wind by 2030 is a massive acceleration from what we have in the water today. Government policy is needed to drive the build up of relevant supply chains, and the OWGP is about supporting the development of local supply chains and local infrastructure.
As Canning says: "We've got a lot of exciting UK businesses working in the operations and maintenance (O&M) space and the more the sector grows the more the demand will be." For O&M it's currently an expensive and hazardous environment, and probably accounts for about a quarter of the cost of an offshore wind farm. Canning adds: "I think there's a real strong push to reduce cost through things like robotics and autonomous systems to support inspection, and maintenance and repair, and servicing. I think that's a really great opportunity to be using innovative products and services to service offshore wind farms."
In the region of Grimsby, the Offshore Renewable Energy Catapult is involved in the creation of the world's largest 'living lab', a £2.3 million investment in the development and deployment of digital technologies essential for the industry's expansion. Many new digital solutions rely on high-fidelity wireless data communications that 5G provides, and while it is being installed in new wind farms, they are not available for wider development and testing.
The 5G Testbed will allow technology providers to test and demonstrate their equipment in real world conditions, with access to reliable, high-speed communications. It aims to kickstart a digital revolution in offshore wind O&M in the region and attract users from the global offshore wind sector. Other partners include Microsoft (NASDAQ:MFST), with network specialist Vilicom, infrastructure innovator JET Connectivity, software solutions provider Accelleran and the Satellite Applications Catapult also collaborating with wind farm and dock operators Xceco and Associated British Ports.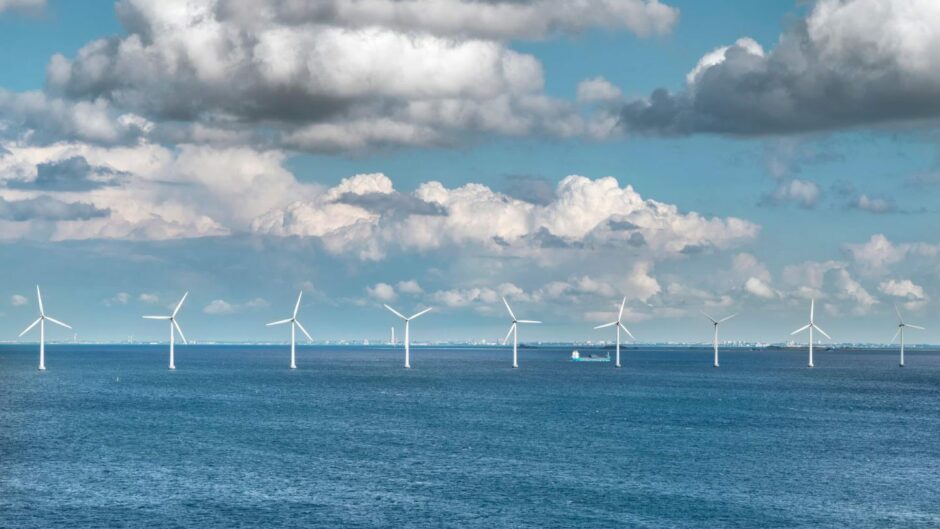 Innovation and the supply chain
Orsted is one of the world's largest renewable energy companies, with over 30 years experience in the sector. They have 6.2GW installed across the UK but are expecting to invest £12 billlion in the next decade in Scotland alone. Orsted's East Coast Hub facility is based in Grimsby, where the company started operations 10 years ago – and Toulson speaks eloquently on the importance of offshore wind development to the region.
She says: "Many of you might know that Grimsby has had a very strong and very proud history of, of fishing. But suddenly that that industry declined very much in the 1970s and around the port in Grimsby had been quite quiet for a long time. Having suffered from a lack of investment, people in the town and the sort of employment opportunities and declined very rapidly." She adds that, when offshore wind came to Grimsby and the Humber region, it was met with some uncertainty but an awareness that it could be "a very exciting opportunity."
In ten years, a project that started with portacabins and 20 people now has a multi-million pound facility that takes care of six wind farms – including Hornsea One and Two. Over 600 people work from the Grimsby facility and adds Toulson: "The value that the wind turbines offshore, and the facilities onshore, creates in the community is immense… We really do look at the sort of Humber region as a whole and our engagement involvement with the sort of broader region and with around those things around skills and supply chain and innovation and environment and infrastructure."
What is most exciting is the wider impact that something like the Grimsby/Humber wind cluster can have, both locally and nationally. Even beyond that, it's about taking regional knowledge and expertise, building it up, and then exporting it around the country or around the world. You can take that knowledge to identify challenges in local economies and work out how bringing a new industry and positioning it in the right way, designing the right initiatives, can maximise those economic benefits within the place.
So in large part, it is about building on the ground experience and scaling it up. Orsted has had an East Coast presence with what Emma Toulson calls 'some fairly small and modest scale wind farms'. There was presence around the Irish Sea, off Barrow and Birkenhead but, she says: "I have seen this step change in growth in the last 18 months or two yeas, where we've grown not just in geographical footprint but in technological diversification as well, as things like floating wind have become a focus. What I kind of see on the ground, therefore, is a very sort of evolving landscape of companies that are hungry to understand what this new opportunity looks like, where they could play their part, how they could get involved and [be part of trying to identify] where these companies could fit."
There is a maturing supply chain but still a huge amount of opportunity on the horizon, not just in volume terms of how much more offshore wind is coming but also with the kind of the capabilities and the capacity that's required.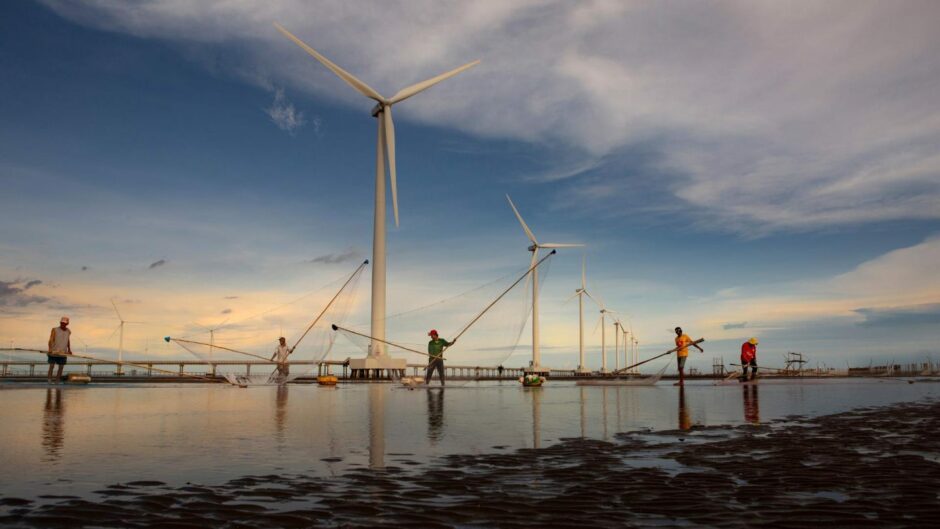 Building clusters of excellence
It is about building on specialist knowledge and expertise that made Grimsby a natural home for the new 'living lab'. As Toulson points out: "We've really built up our track record here. Its now becoming known, not just nationally in the UK but also internationally. The UK has had one of the longest experiences with offshore wind and can now be an exemplar for new markets across the globe, as well as our indigenous companies." There's an opportunity for export beyond the local supply chain.
There are clusters all over the country, all at different stages of development but they've all learned different lessons and have a great deal to share. Toulson, who chairs the UK clusters group, says that each cluster tends to have a different composition of expertise and experience. Some might specialise about different parts of the supply chain, or particular types of innovation. She adds: "I think the interesting thing Is the people in those places understand what their cluster strengths are and by sort of bringing us all together in those various different places we can get the most comprehensive kind of support for the growth of this industry."
The OGWP is specifically set up to help business take advantage of these kinds of opportunities. While we talk a lot about enabling environments, many companies need support to help commercialise and bring their products to market. The OGWP has launched its latest funding round, a development grant competition, which is to help businesses deliver a step change in growth within the offshore wi
Canning says the competition is open on an ongoing basis to UK registered business with ambition for growth in offshore wind, with a total pot of £2 million, with grants of up to £500,000. And this is on top of the OGWP's existing wind export support toolkit, which can "provide access to expert advisory support to businesses that have particular barriers to growth, or barriers to entry into the market."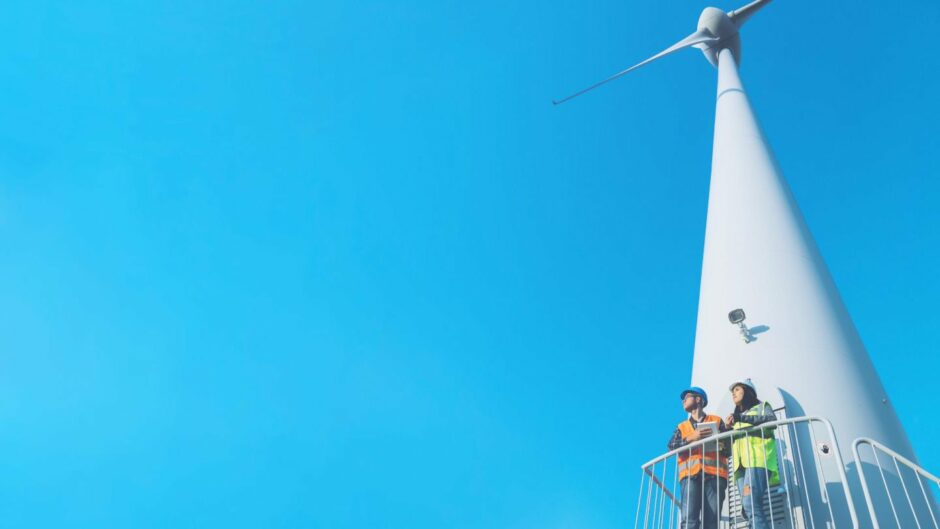 Importance of wider ecosystem for business and society
There is no question that the energy system, like most industries, is undergoing a sea change in expectation of performance – but that is going to need massive support. A 2022 report from the Offshore Wind Industry Council (OWIC), the UK Offshore Wind Skills Intelligence Report, suggests that the wind industry is going need 100,000 people by 2030. Today there are about 30,000 people that work in this industry, so that's a lot of people in a very short space of time. As Emma Toulson points out, that's going to be a challenge to everywhere.
She says: "It makes sense for us to get our heads together, try to work out how we can stimulate and increase the interest in careers in this industry. That's something we can debate and we can figure out ways together, but we can also roll it out quickly in the places where the people are who might work in this industry and benefit it. I think there's a lot we can draw from past experience, and a lot to learn from, from new places and new contents and new experience as well."
Listen to episode 03 of Gigawaters on Spotify, Apple Podcasts and Google Podcasts now.
Recommended for you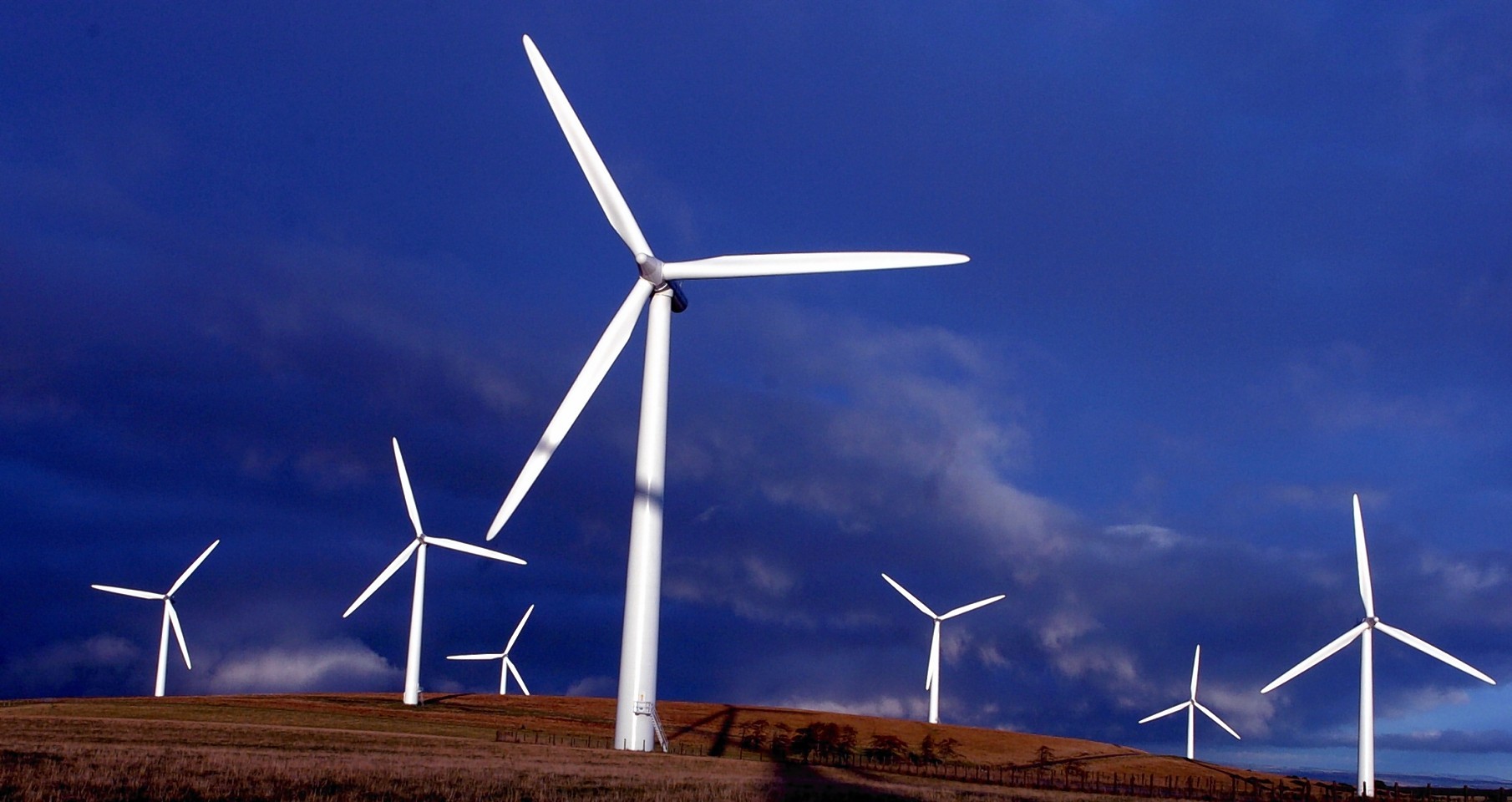 Wind sector deal to see Scotland positioned as turbine recycling hub