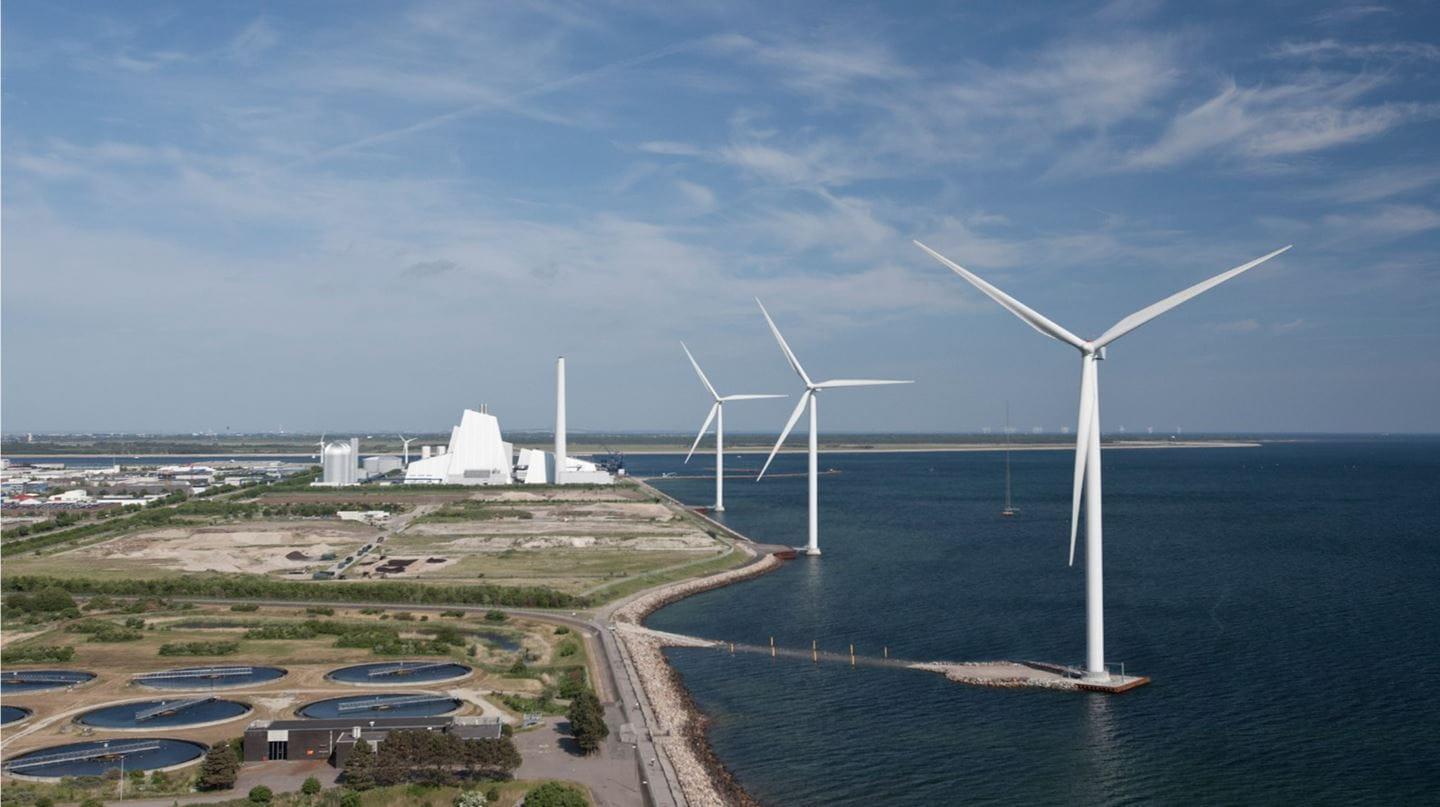 The second of Energy Voice's ScotWind podcast series explores how the offshore leasing round can spur further development of the hydrogen economy, what will be needed for Scotland to build a world-leading export market, and how this green fuel can help decarbonise other sectors.
This edition saw EV digital journalist Hamish Penman joined by Rob Duncalf, head of UK, US and strategic projects in Ørsted's hydrogen arm, and Martyn Tulloch, head of energy system integration at Aberdeen's Net Zero Technology Centre (NZTC).
Mr Duncalf was clear as to the "huge synergies" presented to Ørsted by hydrogen in terms of the company's experience in driving cost reductions and deployment of offshore wind, but also in using that footprint to expand green hydrogen production.
He pointed to the fact that existing markets for "grey" – fossil-fuel derived – hydrogen are already strong, as evidenced by the lack of supplies due to high gas prices, which caused knock-on effects through other industries such as drinks manufacture and meat processing.
In addition to these existing volumes, other sectors too are likely to look to hydrogen as they decarbonise, particularly in hard-to-abate sectors where electrification alone is impractical such as heavy industry, shipping or aviation.
"That presents a huge opportunity for Scotland in the near term," said Mr Duncalf. In addition to Scotland's own national needs, "because of the huge renewable energy resource that Scotland has, it can look to export that renewable hydrogen to other markets to meet those needs as well."
"This brings with it both the opportunity for skilled jobs and the economic benefit of export potential," he added.
Meanwhile, Mr Tulloch pointed to Scotland's existing skills base, which he noted was a "particularly good match" for the burgeoning sector in covering "everything from technician skills all the way up to the engineering and project management".
That is not to say there isn't work to be done in this nascent industry. There are no established electrolyser manufacturers in Scotland – something he identified as both a huge gap and a huge opportunity, and an area in which NZTC is actively involved. Alongside this, he noted supporting technologies such as water desalination, and fixed and floating wind foundations, as key areas of focus for Scottish innovators.
Mr Duncalf said Ørsted's ScotWind bids include fixed-bottom, floating and hybrid systems, offering flexibility according to what best suits the site and the outcome sought by government. That allows for both the possibility of hydrogen production offshore – where electrolysers are located next to turbines on offshore platforms – or onshore sites, which make up the majority of projects today.
With delivery timelines closer to 2030, he said, regulations enable developers to maximise that flexibility until later in the project. "So there's no need to make any firm choices today about the sizing of the electrolyser, the location you need… We're able to see how the market evolves in terms of the demand for hydrogen and the cost of onshore production versus offshore," he explained.
Storage and export potential
At present, even with modern battery technology, there are few technologies that offer gigawatt-scale storage, or that allow energy to be stored and moved to other demand centres as needed. Mr Duncalf said hydrogen "is a bit of a game changer in that sense," because it allows excess renewable energy to be stored, either as hydrogen itself or as a derivative such as ammonia or synthetic fuel.
The flexibility of hydrogen storage will also ensure more renewables can be brought onto the grid. "By using hydrogen and leveraging that existing infrastructure or converting it to energy vectors like ammonia that can be shipped outside of the electricity network, you avoid system upgrades and you're able to integrate those renewables in a more cost-efficient manner, and perhaps a more timely manner," he added.
Moreover, producing and storing hydrogen in large quantities creates that "huge potential" for aforementioned export markets. Mr Tulloch pointed to scenarios modelled by the Scottish government, the largest of which would see 126 terawatt hours (TWh) of hydrogen produced per year in Scotland, with 94TWh exported, mostly to Europe.
The NZTC is currently looking the feasibility of establishing this infrastructure at sites throughout Scotland, including Flotta, Ardnish, St Fergus, Cromarty Firth and the Firth of Forth, all of which have good potential to produce low-cost hydrogen near offshore wind resources. It's also working on the Offshore Hydrogen Backbone Project, Mr Tulloch said, which looks at repurposing existing offshore gas infrastructure for hydrogen export – all of which offer exciting opportunities for Scottish skills and the wider supply chain.
Looking at how to develop those markets, Mr Tulloch made the case for some kind of support in the short term, and he was encouraged by signs from government so far, particularly by the success of smaller schemes seen in areas like the whisky industry.
Mr Duncalf, meanwhile, said deployment is the quickest route to developing the sector, harnessing the power of scale and experience as has been seen in offshore wind.
"We saw prices tumble over the course of the last decade, through experience, standardisation and deployment. We need to do the same thing here, and it is very positive that the Scottish Government Hydrogen Strategy is extremely ambitious," he explained.
"The sooner we start building those projects, the more we'll learn, the more the supply chain will learn, and we'll be able to deploy them at lower cost – with the added benefit that if the UK develops a first-mover advantage it will be better placed to harvest the GVA opportunities," he explained.
Listen to the Gigawaters podcast by Energy Voice Out Loud.
Recommended for you

Atkins to design 'world-scale' Grangemouth hydrogen plant