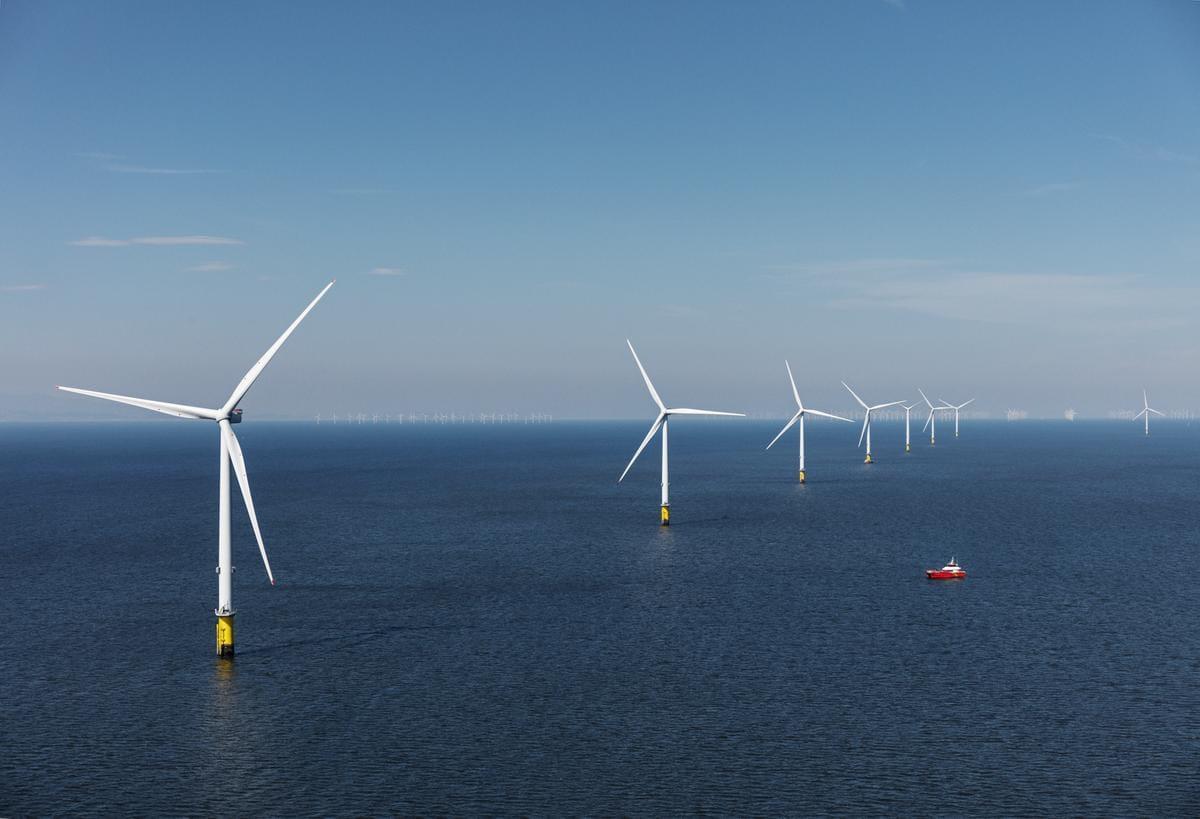 In the first of Energy Voice's new podcast series examining the impact of ScotWind, host Hamish Penman and his guests discuss the size of the prize for developers, the supply chain and communities ahead of the 10GW offshore wind round.
Co-host Benj Sykes, VP of UK offshore wind at Ørsted, and special guest Gillian Morrison, senior development manager at Highlands and Islands Enterprise (HIE), joined the pod to explore the impact ScotWind may have across the nation.
With the last offshore wind round some years behind us, Mr Sykes said the new auction offers "a fantastic opportunity to access one of the best markets for offshore wind globally." Having seen over 70 bids, the leasing round is also heavily oversubscribed – a sign, he said, of just how promising the market is looking for offshore developers.
Ms Morrison agreed that from a HIE perspective, the ScotWind initiative would "undoubtedly" be one of the most transformational projects Scotland has seen in recent decades – both in terms of its economic impact, but also its social and community legacy.
The scheme is a linchpin in Scotland's newly boosted drive to establish 11GW of offshore wind by 2030, and to reach net zero by 2045. Those targets offer opportunities not just in renewables addition, Mr Sykes said, but to spur decarbonisation efforts more widely. (He cites Ørsted's recent partnership with Edinburgh Airport as just one example of cross-industry collaboration).
For its part, Ørsted has 5 bids in the round, covering 8GW of capacity it hopes to win – and while Mr Sykes is optimistic, he noted that "competition is fierce".
Nevertheless, even one successful site would enable the company to build "a really strong footprint" locally, he said, mirroring the company's operations in places like Taiwan and England, which have the potential to help regenerate coastal communities and forge deep links with SMEs and the wider supply chain.
Those skills, Ms Morrison said, were incredibly important to the Highlands and Islands, especially when they can provide sustainability over many decades, from wind development and operation and through to decommissioning. Looking to new technologies, she added, floating wind in particular is of great interest given the local expertise and the pedigree of oil and gas work across the region.
Port infrastructure especially was noted by both guests as a key enabler, with "huge potential" all the way along the Scottish coast, Mr Sykes said, both for floating and bottom-fixed technologies.
However, the scale of what is proposed is a challenge for the current infrastructure – meaning investment and strategic choices must be made now. Ms Morrison said the most important short-term recommendation made by the Scottish Offshore Wind Energy Council (SOWEC) is to build a floating offshore wind port cluster in and around Moray Firth.
Accordingly, HIE is pushing both industry and port operators to highlight what they can offer in terms of committed, pipelined projects to ensure the investment in facilities is forthcoming.
This may be further enabled by the Scottish government's proposal for 'greenports', replicating the 'freeport' model seen in England and Wales.
Regardless of which bidders are successful, Mr Sykes noted the importance of collaboration amongst all parties to ensure ScotWind delivered on the opportunity: "This is only going to work if we work together…the prize is too big for this to be a fight between businesses. Where it's appropriate we need to work closely together to deliver the best for Scotland and for the sector."
Indeed, when considering the options for public sector investment, Ms Morrison noted the importance of ScotWind in offering capacity-led investment, rather than investment based on individual projects. Larger pipelines of work across the country have the power to cascade through indigenous supply chain, while communities benefit from high-quality sustainable jobs.
"That's where I think we're going to see the real value-add and benefit," she said.
Mr Sykes agreed there was "no doubt" that the round would unlock several billion in investments across Scotland, and that Ørsted alone had identified some £12b of potential were it to secure the full portfolio of bids.
Moreover, there are further opportunities for Scotland to build lasting capabilities in its technology developer and supply chain firms, in areas like foundation fabrication and substructures, anchoring systems, mooring systems, cables and controls and much more, he said.
There remain challenges for local supply chains too. In particular, the need for skills as well as infrastructure – and where any potential gaps must be bridged – is high on HIE's agenda, Ms Morrison said. In particular, she said it had welcomed the work done by academic organisations to help identify areas of transferable skills from sectors like oil and gas.
It's vitally important that government and industry get this right, the guests agreed, because this is ScotWind Round 1 – and several more will follow, in addition to other projects across the country and across the world.
"If you're going to invest in fabrication manufacturing and skills, it needs to be on a pipeline that isn't a one-shot wonder," noted Mr Sykes. "That is critical to give confidence to investors as that order book will run for many years."
Beyond that he said, it was easy to fixate on short-term capacity target such as those for 2030. In the long run, he said everyone's focus should be on the overarching – and more vital target – of hitting net zero.
Listen to the Gigawaters podcast by Energy Voice Out Loud here.
Recommended for you

'Offshore wind is the Beatles of energy', says BP renewables boss