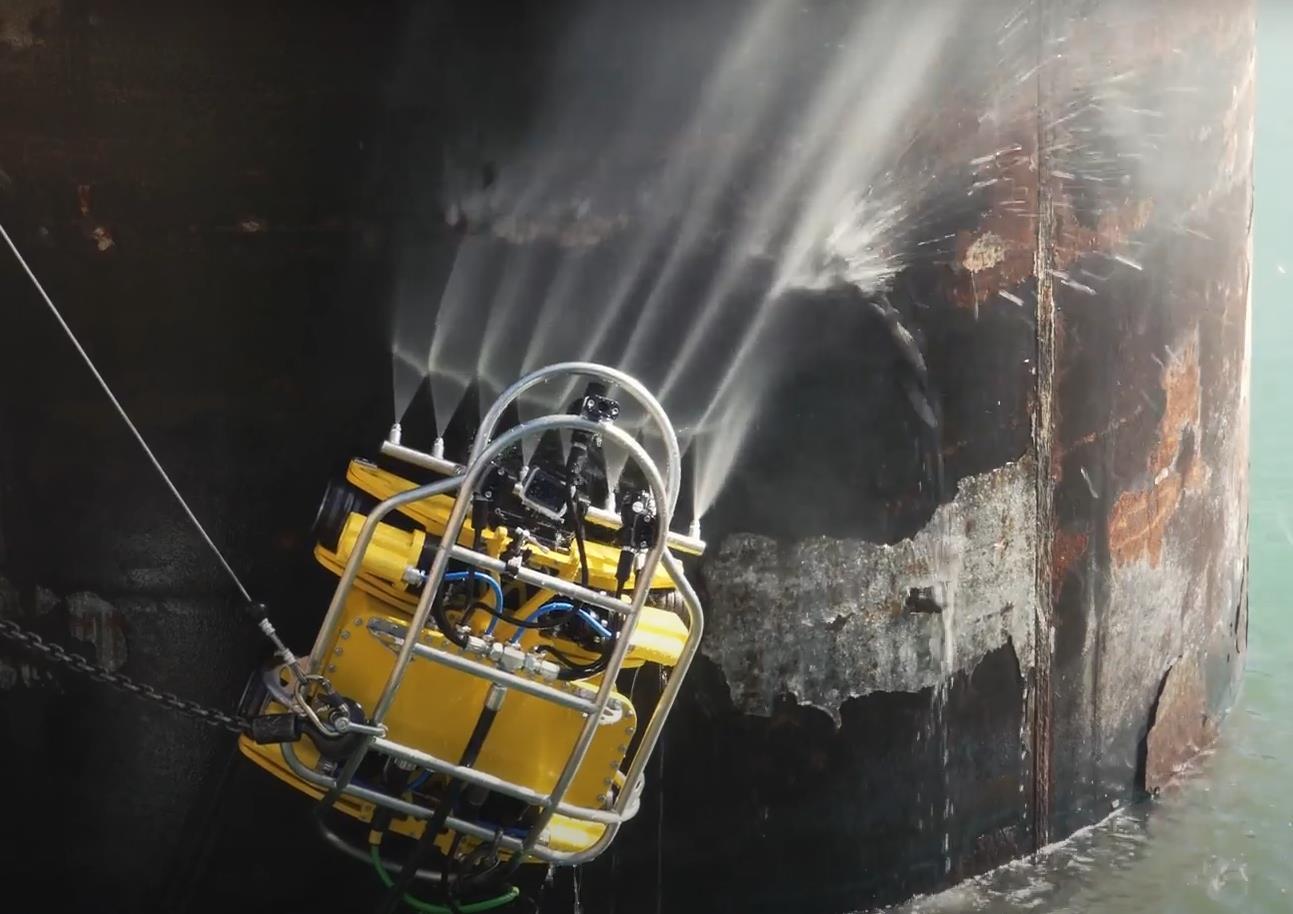 The third instalment of Energy Voice's Gigawaters podcast explores the futuristic technology that will support Scotland's offshore wind sector, as guests talk artificial intelligence and robotics, and the innovative companies and individuals hoping to bring them to the market.
Joining Energy Voice's Hamish Penman were co-host David Bould, lead research and development specialist at Ørsted, as well as special guest Vicky Coy, head of innovation projects at the Offshore Renewable Energy (ORE) Catapult.
The big question under discussion was how Scotland could secure its place as the Silicon Valley for offshore wind technology.
Ms Coy highlighted the importance of these technologies, noting that schemes like ScotWind "put Scotland at the forefront of the technology and the projects that are leading the sector."
ORE Catapult's role as an innovation centre is to help develop new innovations across offshore wind, tidal and other renewable sectors – particularly in areas like floating wind, alongside solutions to help manufacturing installation, operation and maintenance.
For a developer like Ørsted – which tends to work with multiple providers to integrate various new technologies into its projects – Mr Bould said "the real goal is look at where the sector is going next and try to take an early leader position there." That longer term view helps the group target which innovations will be most transformative.
Indeed, he made the case for Scotland as "an ideal proving ground" for the next generation of renewable technologies, owing to its mix of large cities and remote rural communities, electricity and gas networks, seasonal demand patterns and heavy industry – not to mention strong political support, as is evidenced by schemes like ScotWind.
"It's quite hard actually to imagine a technology solution that we need in offshore wind or energy systems more generally, but don't have the skills to develop and demonstrate here in Scotland," he said, drawing particular attention to projects Ørsted is already involved with, such as get up safe (GUS).
Vicky pointed to solutions ORE Catapult has identified as differentiators over the next decade including data collection, substructure design and manufacturing, assembly, mooring and anchoring systems, as well as new types of cable systems.
Autonomous systems – whether ROVs or entire vessels – are also highly promising, especially when twinned with other cutting-edge solutions like inspection drones and repair robots that can help cut costs of maintenance and improve safety for personnel.
High-tech solutions are also being employed to monitor and mitigate the impact on the natural world too. Mr Bould pointed to a collaborative project Ørsted has run with Scottish universities to monitor fish migration patterns, and the movements of seabirds and marine mammals.
"That means we've got a better understanding of when those animals are likely to be in the vicinity of our wind farms, and so we're better able to avoid or mitigate the impact of those interactions," he explained.
Energy storage too will be critical if the full potential of offshore wind is to be realised – whether that's in the form of other media such as hydrogen, as is being explored by the Danish developer, or integrated battery storage as in the case of a tidal project being explored by ORE Catapult.
To deliver these innovations at scale, Scotland will also need skilled workers. Ms Coy made the case for "clustering" manufacturing at many of the key ports where project marshalling will take place to make the most of facilities, export opportunities and the workforce.
However, even with Scotland's oil and gas expertise and workforce, she noted: "We're going to see this huge growth in rollout of offshore wind and floating offshore wind projects in Scotland, [and] we're probably going to have demand outstripping supply for jobs, at least initially until all these industries spin up."
For that reason, this technology revolution needs to filter through the further education system. Ms Coy said that business apprentices were also being targeted not just to meet technical or engineering roles, but to support areas like procurement and project management too.
Plenty more work remains to be done. As Mr Bould remarked "It's going to be a huge global opportunity, but there are definitely plenty of innovation gaps that still need to be filled."
However, he was clear as to the far-reaching potential benefits of these opportunities: "If Scotland is the first country to really do floating wind at large scale, then Scotland can be the developer and exporter of those solutions."
Listen to the Gigawaters podcast by Energy Voice Out Loud.
Recommended for you

'Critical' years for rapid test and deployment of net zero technologies