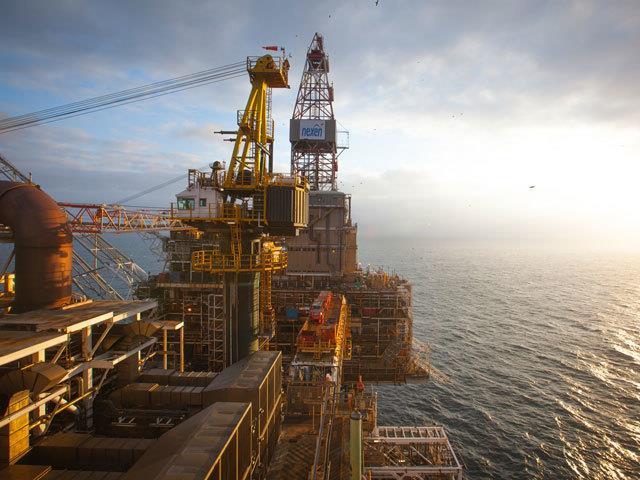 Opportunities for M&A in the North Sea have opened up through a series of deals, an asset exit and a firm entering administration.
Oil majors and independent players are selling assets in the North Sea and in the West of Shetland.
Several recent M&A moves have been influenced, one way or the other, by the uncertain fiscal regime in the UK, with some companies opting for better prospects elsewhere.
Other opportunities have also arisen in IOG entering administration last week.
North Sea M&A
Shell
Shell was reported last month to have whittled down bids for its Southern North Sea gas fields to a final three contenders.
Perenco, Ithaca Energy and Viaro Energy were reported to have bid for the package, including Leman Alpha, Clipper and the Bacton gas terminal.
These are valued at $600m – $800m, one person told Bloomberg.
Analysts have highlighted that such a deal would help fund Shell's expansion in the region on carbon capture utilisation and storage (CCUS) in the southern north sea.
TotalEnergies
Last month it was reported the French energy major TotalEnergies is seeking a sale of its remaining stake in UK gas fields within the Greater Laggan Area.
The firm started up production in 2016 after a £3.5bn investment, with various extensions in place.
It comes after TotalEnergies sold a 20% share of GLA to Kistos last year for $125m, with an additional $40m contingent payments.
Viaro Energy and Ineos respectively each hols a 20% stake each in the fields.
Edradour West and Glendronach, two extensions to the GLA, are in FID doldrums over UK fiscal uncertainty.
Kistos said previously it wants to reach FID in November.
BP?
BP is reviewing its options to sell up the Foinaven field in the West of Shetland.
The oil major was reported to be marketing the development in 2022.
The 200 million-barrel resource currently sits idle after the FPSO left last year.
Cambo/ Ithaca
Having acquired Shell's 30% stake in Cambo last month, Ithaca Energy has confirmed it is on the hunt for another partner.
Asked about his hopes going forward to farm-out, CEO Alan Bruce pointed to the current review of the UK fiscal regime, with the UK Government committing to outlining next steps by the end of the year.
He said he hopes that certainty there "could help to encourage companies to come in".
Waldorf Production
Exploration firm Waldorf Production is considering a some North Sea M&A with the potential sale of its UK oil and gas business, having seen its growth plans stifled by the windfall tax.
The firm employed Citigroup to explore options – and a sale may not ultimately take place – with Bloomberg reporting it was brought on by the UK energy profits levy.
It comes after Waldorf cancelled plans to buy up Taqa's Dutch North Sea assets.
Waldorf came on the scene in 2019 after buying out Endeavour Energy, followed up other acquisitions, including assets owned by Capricorn Energy, Alpha Petroleum and Hungary's MOL Group.
Earlier this year, the firm said it was weighing up future plans for the 55 million-barrel Cheviot field in the UK.
Orcadian Energy
Orcadian said last month it had reached a heads of agreement for another operator to farm-in to its 97 million-barrel Pilot project in the Central North Sea.
Under the deal, the new company would take control with an 81.25% stake.
AIM-listed Orcadian has granted the unnamed operator exclusivity until November 30 to complete the deal.
Out of the running – CNOOC
CNOOC was earlier this year hitting headlines for its marketed package of assets worth as much as $3bn, however that has now been paused.
People with knowledge of the deal told Bloomberg that initial offers failed to meet the Chinese oil giant's expectations for the business.
Cnooc could resume a sale once conditions improve, the people said.
Administration
Other North Sea M&A opportunities have arisen in southern North Sea operator IOG entering administration.
The firm, which owns a collection of fields via in its Saturn Banks hub, was overcome with debt and operational issues, announcing it would enter administration last week.
Ashley Kelty, an analyst at Panmure Gordon, said he expects other independents will seek to pick up the assets.
Moray Firth
Aberdeenshire headquartered i3 Energy is on the hunt for new partners and likely a new offtake solution for its Serenity prospect in the outer Moray Firth.
It comes after Repsol Sinopec and Viaro canceled their Tain project, which had been planned as a unitised project with Serenity.
The latter has not been without its troubles, after a disappointing appriasal well last year.
But i3 Energy said  "additional options for the area may now come available" as Tain is now unlicensed.
This week, i3 said it was in talks with the NSTA and "other interested parties".
Recommended for you

Deal: Ping Petroleum buys control of Orcadian's Pilot North Sea project