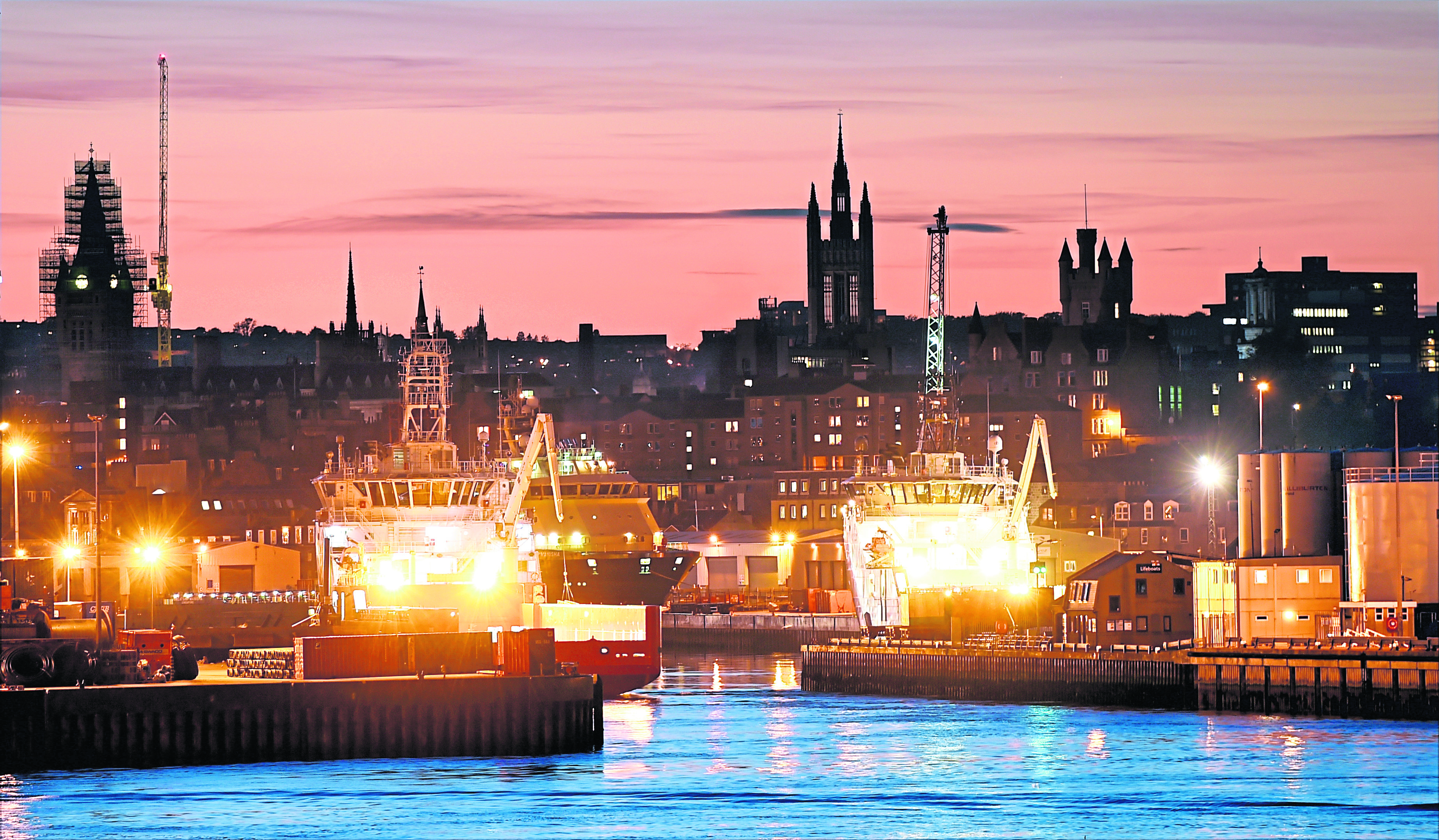 Though the energy system of the future will be a far cry from the one in place today, the demands of it will be broadly the same.
Whether it be in 2021 or 2050, people want to enjoy the same, high living standards that easily accessible power brings, and nowhere is this more pertinent than in their own homes.
Irrelevant of the low carbon solutions in place, the demand for central heating and air conditioning is not going anywhere.
But fossil fuels need to be taken out of the equation and a complete overhaul of power systems in buildings up and down the country is on the horizon.
With this comes a chance to make workplaces, flats, houses, school, hospitals and pubs more energy efficient, creating tens of thousands of jobs along the way.
The UK Government has recognised this and has made greener buildings the seventh point of its Ten Point Plan.
Joining Energy Voice's Ed Reed round the virtual fireplace for this discussion are Frances Warburton, associate partner at EY, and Guy Newey, strategy and performance director at the Energy Systems Catapult.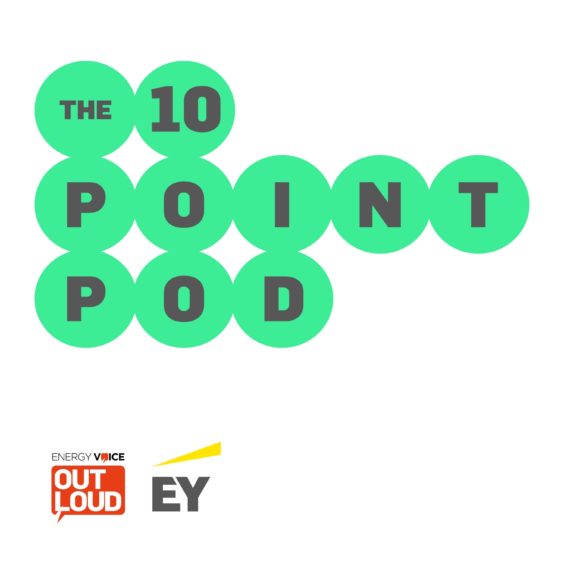 ---
"The house of the future"
The UK Government has pledged to put homes, workplaces, schools and hospitals at the "heart" of the green recovery.
It is aiming for 600,000 heat pump installations per year by 2028, while also taking measures to increase the energy efficiency of buildings.
But almost all of the UK's 25 million houses will need attention and there are many finer points that need to be thrashed out.
As Newey points out, currently around 30,000 homes per year switch to low carbon heating. By 2030, around the same number need to be transferring every week in order to hit targets.
Warburton, who recently worked for energy regulator OFGEM, said: "The buildings of the future are going to have to be substantially different.
"Today, buildings produce about a third of the UK's carbon emissions. They need to be almost entirely decarbonised by 2050 – they're not one of the sectors where we can have some residual emissions.
"First and foremost, it's about improving the energy efficiency of the existing building stock. Of those 25m homes, only about 10m of them are currently at the target of an energy performance certificate (EPC) of C.
"Homes, like refrigerators and appliances, have an efficiency rating all the way from A down to G. There's a significant number that are below that standard of C. The first target is to try and get all existing homes up to EPC standard C by 2035 – that's a huge task"
Although the blueprint for homes in the future remains unclear, Newey agrees it's going to be "very different", but says the demands of them will be "very similar".
"People want reliable electricity supply, reasonable prices, to be able to get warm, stay warm and be reasonably cool in the summer. In the future there will also be many more than want their house to charge their electric vehicle. It's really important that we remember these basics."
---
"Consumer choice will be really important"
The start and end point for greener buildings is clear, it's the details in between that need to be worked out.
There's still a debate raging in the energy sector about the technologies that should be deployed, with fans of heat pumps and hydrogen often at loggerheads.
Throw into that the question of who foots the bill and what should be deployed where and you have a perfect cocktail of ifs, buts and maybes.
Necessity means that many things will be worked out along the way and Warburton says consumers will be "central" in shaping that.
She said: "It's unlikely that there will be a magical solution that all consumers will accept. The role of consumer choice will be really important.
"People in some areas may want to be able to choose between some of these competing technologies and if someone has gone ahead and got themselves a heat pump in the 2020s, are they really going to want to switch over if hydrogen comes in the 2030s? I cannot understate the importance of bringing consumers on this journey."
Newey said that while the "arm wrestle" between technologies is important, more onus should be given to improving the energy experience for consumers.
He said: "Take room by room control of the heating system. It's something that exists already in a limited capacity but once you can do it on an app and set a schedule, it's a totally different experience.
"These new technologies have the potential to really improve the consumer outcomes and if it's low carbon at the other end then people will be more relaxed about it.
"The absolute focus should be on making households' heating better so that they've got the demand for it and people aren't forced into it.
"From a policy point of view, it needs to get to a stage where there's the hard edged regulation to do it, but that's much easier when you've got things which are desirable."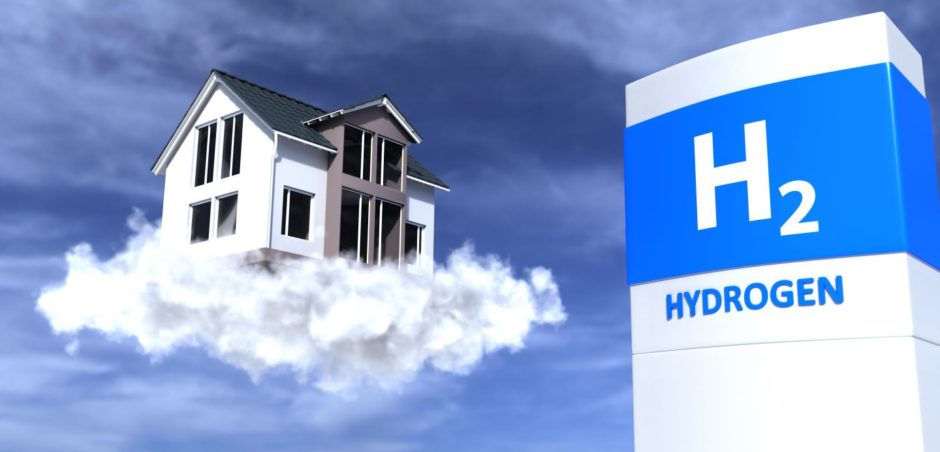 The challenge now for government is to give "enough of a signal" to the market to encourage companies to begin investing.
Over the course of the decade, ministers hope decarbonising buildings will leverage about £11 billion worth of private investment.
Once the markets click into action, Newey says it will quickly become far easier for people to decarbonise buildings.
---
"A local solution"
Although hydrogen and heat pumps dominate the green homes limelight, local heat networks have a "significant" role to play too, Warburton said.
As it stands, only about 2% of the UK's heat supply comes through a heat network – estimates predict that could rise to 18% in the coming years.
Around £18bn needs to be invested in the technology by 2030, but a system could one day be in place that would allow residual heat from the London Underground to be piped into homes.
Warburton said: "Heat networks are useful when there's a really high density of homes and particularly where there's waste heat.
"Rather than spending lots of money generating new heat, excess heat that would otherwise dissipate into the atmosphere can be captured and piped into people's homes – it doesn't get more sustainable than that. It is a really exciting area.
"It is very local but in Amsterdam you're starting to see sprawling big citywide networks where people are injecting heat into different systems across larger urban areas."
Having a regional system would also allow planners to create a bespoke system, designed to meet the needs of any given area.
"Heat is local. You need to understand the state of the building stock, how efficient they are, how dense the housing is and what sources of heat could work," Newey said.
"The pattern of decarbonising the heating system of Cornwall is very different from Glasgow. Right now, from a policy point of view we don't really have a way for local authorities to deliver in a consistent and sophisticated way."
---
Decarbonising homes, offices and buildings won't be solved by people putting on a few more jumpers in the winter.
Industry and government will have to go through the entire heating system with a toothcomb, integrating new technologies that don't threaten access to affordable energy.
Whatever happens, any changes put into effect need to be taken with the end user in mind.
---
EY Insight from Frances Warburton
The need for decisive policy has never been clearer – or more loudly called for – than in setting out the next steps in decarbonising heat and buildings. However, it is unsurprising that this clarity is taking a while to arrive, as there are no easy or inexpensive solutions. All of the options for decarbonising heat and buildings will involve significant change to people's homes and business' premises, and the infrastructure transporting energy to them.
However the destination is an exciting one – more comfortable, healthy and safe homes and premises – and the elimination of a third of total carbon emissions. If the transition is undertaken in an orderly way and with consumers engaged, there is time to plan and undertake the necessary improvements to homes and businesses to make sure they are 'low carbon heat ready'. The big questions facing policy makers is how to smooth the costs of this transition over the coming decades and between those consumers who move early and those later in the process.
For businesses and investors, the opportunities are immense – it will take £18bn to roll out low carbon heat networks to consumers alone. Added to that is the opportunity for firms themselves to contribute to reducing emissions, and meeting ESG expectations from their own investors and employees. A few years ago, the idea of banning petrol and diesel vehicles was unimaginable; however with EVs now showcasing an improved mode of transport, consumers are keen to support the move. If the decarbonised homes of the future can offer similar improvements, and disruptions are carefully managed, then consumers and businesses will likewise embrace it.
---
Subscribe for free to the 10 Point Pod series and listen to the green buildings episode in full.
Listen back to last month's episode focussing on jet zero and sustainable shipping here.
Recommended for you

ScottishPower and Storegga to 'transform the Highlands' with green hydrogen