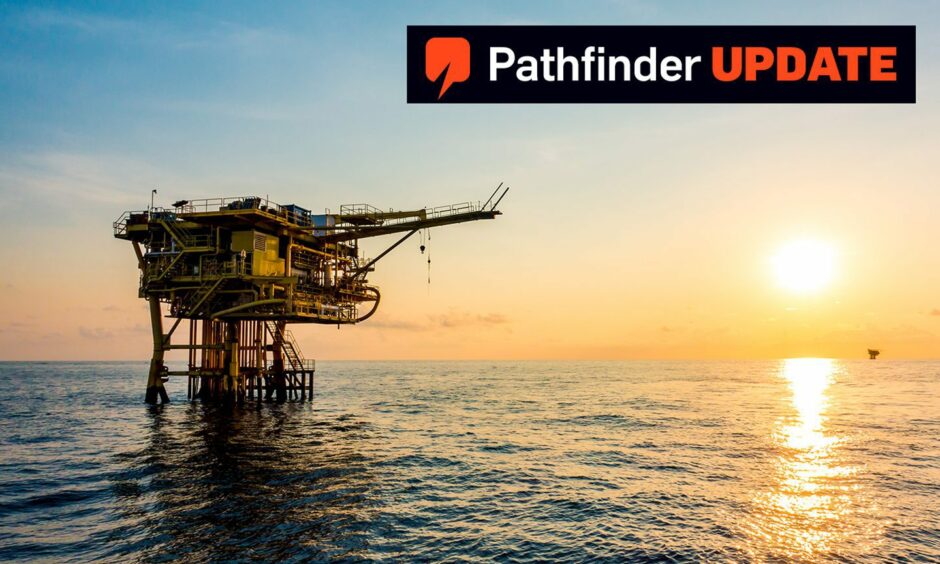 The North Sea Transition Authority's Energy Pathfinder is a monthly bulletin offering visibility of activity for new oil and gas developments, decommissioning and energy transition projects.
Here Energy Voice offers a monthly guide to the latest database updates and tendering opportunities on offer for North Sea projects.
Eni: Liverpool Bay CCS
Eni has signalled further information on plans for the Liverpool Bay CCS Transport & Storage Project (LBA CCS), developed as part of the HyNet hydrogen and CCS industrial cluster.
HyNet is scheduled to start in the middle of this decade, sequestering around 4.5 million tonnes of CO2 per year in depleted reservoirs off the west coast in its first phase, rising to around 10 million tonnes per year as of 2030.
To do so, it will redeveloper and repurpose assets around the Hamilton, Hamilton North and Lennox fields in the East Irish sea. Each field is serviced by a separate platform, all of which are tied back to the main Douglas production platform.
According to its Pathfinder update, the full scope of the project comprises the following elements:
A new onshore pipeline to transport CO2 from Stanlow to Connah's Quay, and a section of pipe north east of Stanlow, connecting CF Fertilisers at Ince to Stanlow.
The existing onshore Point of Ayr (PoA) to Connah gas line will also be repurposed to carry CO2 in the reverse direction, with the addition of onshore compression.
Reconfiguration of the Douglas platform to receive and distribute CO2 to the Hamilton Main, Hamilton North and Lennox wellhead platforms and when necessary, provide heating prior to distribution.
Following partial decommissioning, new modules will be installed on the Hamilton Main, Hamilton North and Lennox platforms to receive and inject CO2, as well as the repurposing of existing subsea natural gas pipelines for CO2.
Development of the Hamilton Main, Hamilton North and Lennox reservoirs for CO2 storage through the drilling and re-completion of eight new injection wells by side-tracking existing production wells.
Implementation of a programme of Monitoring, Measurement and Verification (MMV) activities to ensure the CO2 containment risk is continually assessed and maintained at a level that is as low as reasonably practicable. This includes the drilling of monitoring wells in each field and a number of sentinel wells.
In its first upcoming tender, Eni is seeking installation of composite submarine cables as part of the overall LBA project.
Valued at more than £25m, potential bidders should reach out to Eni by 15 September 2023, ahead of a tender close date of 1 October.
BW Ideol & BayWa: Buchan Wind
Secured as part of the ScotWind leasing round in early 2022, the Buchan floating wind scheme will be built in the NE8 lease area around 45 miles northeast of Fraserburgh.
The 200 sq km site will consist of around 60 floating turbines, with a total capacity of around 1GW.
Joint venture partners include BayWa, Belgian operator and developer Elicio, and floating wind etchnology group BW Ideol, working together as a consortium known as Buchan Offshore Wind – and previously subbed the 'Floating Energy Allyance'.
In a Pathfinder update published this month, the group noted that floating foundations are "likely to be built from concrete at Ardersier Port using a tried and tested design."
It follows a deal struck by BW Ideol in 2021 granting exclusive access to the port for foundation manufacturing at the site.
Meanwhile a route for cable landfall will be sited in the north east, though location and grid connection date remain to be confirmed – the latter in particular determining the project construction timeline.
Buchan's developers said the project will "shortly" commence its scoping phase, adding that further updates would be published on Pathfinder as new information is made available.
Three large advisory contracts have already been placed with more than £20m of work already awarded, the partners stated in July.
Waldorf Petroleum: Garrow decommissioning
The Garrow field was first discovered in 1991 and is located within blocks 42/25a and 43/21a within UKCS SNS Basin, located 88km northeast of the Dimlington Gas Terminal (DGT). Production ceased in June 2020.
Decom activity involves removing a 415-tonne topside and a jacket weighing 1,030 tonnes in 53m of water. There are two 22.4km pipelines connected to the WPRL Kilmar platform, an 8" gas export (PL2160) and 3" chemical pipeline (PL2161).
Decommissioning work is split into three Phases: phase 1 to hydrocarbon free (HCF) the pipelines; phase 2 is to P&A the two wells, HCF the platform, put the platform into Lighthouse Mode (LHM), prepared for removal, and remove selected subsea infrastructure.
Phase 3 will be the removal of the platform and remaining subsea infrastructure onshore environmental disposal and project close out.
To assist work, Waldorf is currently tendering for two contracts, both worth under £25m.
The first covers the removal of concrete mattresses and pipelines in the platform approach area and associated decommissioning surveys, and is due by the end of October.
The second covers the plug and abandonment of two dry production wells, with bids due by 1 October.
The operator said it was also seeking potential collaboration efforts from companies willing to combine subsea decommissioning activities for Garrow with other SNS subsea work, such as Wenlock and Helvellyn.
Waldorf Petroleum: Cheviot
Walford has issued a brief update on the Cheviot field, one of the largest undeveloped fields in the UK North Sea, with estimated contingent resources of 55 million barrels (MMbbls) of oil and 120 billion cubic feet (BCF) of gas.
It was acquired via the company's takeover of Alpha Petroleum last year.
A field development plan (FDP) for the reservoirwas submitted by Alpha in 2018, with main project contracts in place, along with plans to incorporate the Peel and Padon satellites.
However, Waldorf notes final project sanction was not achieved in 2019, and as a consequence of COVID and associated impacts on the global supply chain, it was moved back to the revised assessment stage in 2020.
In order to take operational ownership of the Cheviot prospect, Waldrof has again recycled the Cheviot development to the assess stage, with a plan to "complete studies to evaluate the potential to develop these fields as either an oil development (with potential future gas cap blowdown), or a gas development."
It notes that these studies are ongoing as of Q3 2023.
August
TotalEnergies: Gryphon Alpha FPSO decommissioning
TotalEnergies is tendering and open to collaboration opportunities around work to make safe, disconnect, tow away and recycle the Gryphon Alpha FPSO.
Worth over £25m, the scope includes diving support for pipeline and manifold flushing, tree disconnection and flushing of the main pipelines linked to the vessel, moored around 100 miles off Shetland.
Other elements include work class ROV capabilities; a recovery spread for riser recovery including crane capability; tugs for station keeping and an anchor handling vessel (AHV) for disconnection of the moorings from the FPSO – and to recover moorings and anchors from the seabed.
Once disconnected, tugs will be required to tow the FPSO to a recycling facility where it will be cleaned, recycled and recovered parts disposed of.
TotalEnergies requires FPSO onshore cleaning and recycling in a UK/EU approved ship recycling facility.
It is understood the vessel will cease production and sail away some time in 2025.
The tender closes on Friday August 18.
Thistle Wind: Ayre and Bowdun Design
Thistle Wind Partners are seeking confirmation of interest for a principal designer for its Bowdun offshore wind development.
The Franco-Belgian consortium consists of Aspiravi, Deme Group and renewables developer Qair, and is developing the 1GW Bowdun scheme in the E3 ScotWind lease area, as well as the 1GW floating Ayre wind farm project east of Orkney.
In intends to enter pre-FEED this year, with scoping submission early 2024, consent application 2025, and construction targeted from 2029.
The consortium is looking for a competent party to plan, manage, monitor and coordinate health and safety in the pre-construction phase for both developments,
In its Pathfinder filing it says its preference is to appoint "an experienced external party in the capacity of Principal Designer to plan, manage, monitor, and coordinate health and safety" in the pre-construction/construction phase of both wind farms.
Parties were advised to submit their confirmations by late July.
Spirit Energy: Morecambe Emissions Reduction
Spirit Energy is seeking support to develop an emissions reduction concept at its Morecambe Hub in the East Irish Sea.
In its interim results in July, parent Centrica announced it would be extending the lifespan of the Morecambe Bay gas fields, ensuring that the area will produce to the end of the decade.
The scope of the tender is to find a concept to reduce GHG emissions at the North Morecambe Terminal by collecting waste stream/exhaust gases and, subject to regulatory approval, injecting back into geological storage.
Spirit said the work would be executed "while concurrently maximising economic recovery" from the gas fields.
Industry suppliers and consultancies are invited to indicate an interest in delivering an eventual concept design which will use expertise in CCS and brownfield development, with interested parties encouraged to consider responding in combination with expertise from across the supply chain.
Interested parties should notify the company, including a brief summary of relevant competencies and experience, after which Spirit plans to invite selected firms to engage in a preliminary collaborative dialogue on potential concepts and approaches to satisfy the functional specification and technical requirements of the project.
It will then define a sourcing process to produce a concept design for the hub.
Harbour Energy: Viking CCS
Harbour has opened a new Pathfinder entry for its Viking carbon capture storage (CCS) project, which secured government support in July as part of the government's "Track 2" cluster process.
It looks to capture emissions from across the south Humber region, the UK's most industrialised area, as part of a joint partnership between Harbour Energy and BP.
Viking (formerly named 'V Net Zero') intends to receive compressed and conditioned CO2 for transport via pipeline from Immingham to storage in depleted gas reservoirs in the Southern North Sea.
First injection is premised for 2027 with expected capacity to reach 11MT of CO2 per year by 2030.
The project consists of two main components. The first is an onshore transportation system comprising a new 55 km, 24" diameter pipeline running from Immingham to the former Theddlethorpe Gas Terminal site where it will tie into the existing LOGGS pipeline.
The second is an offshore system including the re-purposing of the existing ~120 km, 36" diameter decommissioned LOGGS gas pipeline, a new 23 km section of 36" diameter pipeline and a new NPAI (Not Permanently Attended Installation) with facilities to inject the conveyed CO2 into depleted gas reservoirs under the Southern North Sea.
Further Pathfinder updates are expected as the scheme progresses.
July
Hartshead: Anning and Sommerville
Having submitted its field development plans for the Anning and Somerville fields in the Southern North Sea in mid-June, operator Hartshead Resources has also posted a quartet of tender opportunities on offer.
Hartshead is planning to drill six production wells at the two fields, from two normally unmanned installation (NUI) platforms. These platforms will be tied back to Shell's Leman Alpha installation, allowing for onward transportation and processing to Bacton, and into the gas network.
Hartshead is seeking a contractor to provide wells project management and duty holder services across the six planned wells. Valued at under £25m, the work scope of for the contract includes detailed design of all wells, as well as the provision of onshore and offshore personnel to manage, supervise and execute all well operations.
Another larger tender covers provision of a heavy-duty jackup to carry out drilling campaigns at Somerville and Anning. This would cover three wells per field over a period of around two years from Q2 2025-Q2 2027, with the possibility of additional well options to be added.
A third large tender is in the works for long well leads and third party services, including directional drilling and logging, as well as Xmas trees, wellheads, conductors, hangers and specialist equipment as well as all tubulars, handling and fishing equipment for each well.
Finally, Hartshead is also seeking a stimulation vessel or a vessel with fracking/stimulation capability, for work across the six gas wells of the Somerville and Anning field development. Valued at over £25m, it suggests this may include up to 5 fracs per well for a total of 30 frac operations beginning in Q3 2025and completed by May 2027.
Tenders for the latter three work scopes are requested by January and April 2024.
Taqa: Cormorant Alpha decommissioning
Taqa is looking to procure ROV support for an operation to remove attic oil during decom of its Cormorant field.
The contract – valued above £25m – includes supply and management of ROVSV services, identification and management of sub-contractors and the mobilisation of early offshore cell top drilling to gather information and sample cell contents
Mobilisation of a final campaign to recover all cell contents into one cell group would then be split over two summers.
The work also includes supply and management of cell contents recovery to a tanker for disposal/recycling.
Submissions are due by July 15 2023.
Tailwind/Serica Energy: Evelyn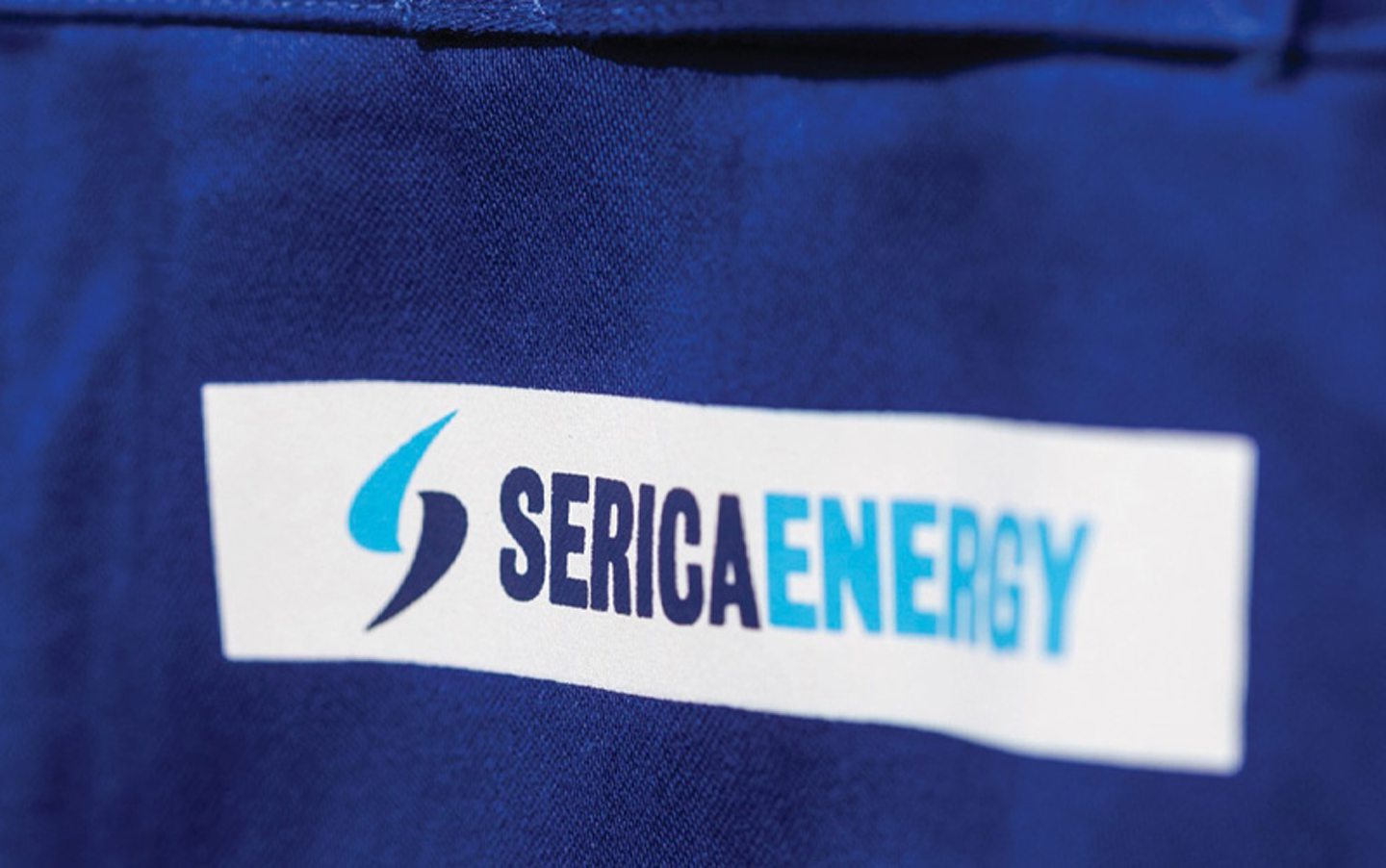 Tailwind – recently acquired by Serica Energy – is tendering for work on a second production well at its Evelyn field.
The operator secured the COSL Innovator for work at the field last year, and Petrofac Facilities Management is now tendering for drilling services to support a four-well campaign using the semi-submersible unit.
Valued at over £25m, the first well will be drilled by Dana commencing January 2024, with tender submissions due by end June.
The Evelyn field is located in block 21/30f, license P1792, in the central North Sea, around 120 miles east of Aberdeen and in water depth of around 95m. The new production well will be drilled and tied back into the existing Evelyn subsea valve skid, where it is then tied back to the triton FPSO.
Pale Blue Dot: Acorn project
Pale Blue Dot – part of Storegga – has created new entries for a host of work across various elements of the north-east's Acorn carbon capture and hydrogen project.
New components include work on Acorn Hydrogen, a CO2 loading terminal at Peterhead and for wider transport and storage (T&S) infrastructure.
The former – currently in pre-FEED – includes plans for a blue hydrogen plant, adjacent to the St Fergus gas terminal complex, which will reform North Sea natural gas to clean-burning hydrogen. CO2 emissions from the conversion process will be captured and sent to the Acorn T&S system where they will be permanently stored under the North Sea. This project is also in the pre-FEED stage.
The second element includes plans to develop a CO2 import facility at Peterhead Port which will expand the potential of the Acorn T&S system to accept shipped volumes of CO2 – opening up avenues for domestic industrial clusters without immediate access to storage, and potentially international shipments.
The T&S component will see existing pipeline infrastructure re-used to transport CO2 offshore from St Fergus to the Acorn store under the North Sea.
The project is currently in pre-FEED and, subject to gaining Government support through its Cluster sequencing process, is targeting moving into FEED thereafter.
Further procurement activities will be announced via Pathfinder in due course.
CNR: Strathspey decommissioning
Strathspey is a CNR-operated subsea development in the Northern North sea tied back to platforms at the Ninian field. The operator currently expects cessation of production to take place at the end of 2024.
Following CoP, there will be cleaning, flushing and well isolation across a suite of 18 wells, followed by subsea well plugging and abandonment (P&A) from 2025. Subsea structures and pipelines decommissioning will also be carried out within a "nominal five-year window" the company says.
Collaboration on the work is invited by CNR via the the Subsea Decommissioning Collaboration Project – an East of Shetland multi-operator and NSTA pilot project aiming to aggregate scale and industrialise the decommissioning of inert post CoP structures and pipelines.
Alpha Petroleum Wenlock & Helvellyn decommissioning
Alpha Petroleum – now part of Waldorf Petroleum – and Edison – now part of Neptune Energy – have filed plans for decommissioning at the Wenlock and Helvellyn gas facilities.
The Wenlock 49/12A facility is a single NUI in 25m of water with a topside weighing 435 tonnes and a jacket weighing 645 tonnes.
Installation operator Perenco UK has opened a tender for decommissioning activities associated with the Wenlock pipeline systems including project management, engineering, removal, recycling and disposal of subsea pipeline and associated protection facilities.
Valued at less than £25m, submissions are request by 1 October 2023.
A similar tender value has been set for work on the nearby Helvellyn field, for decommissioning activities associated with the Helvellyn subsea well and pipeline systems including project management, engineering, removal, recycling and disposal of subsea pipeline and associated protection facilities.
Collaboration opportunities across both projects were also welcomed.
June
Perenco: Ravenspurn ST3
This month Perenco issued an urgent procurement request for instrumentation and valve equipment for use at the Ravenspurn gas field, for delivery no later than 12 June.
This includes requests for flow meters, temperature transmitters and flame detectors, as well as a series of globe and ball valves.
Interested vendors were advised to contact Perenco engineers for further detailed specification and data sheets to allow "urgent tendering" to proceed.
TAQA: Harding decommissioning
The NSTA reported that TAQA Group would also like to engage early with supply chain partners on its plans to remove the Harding platform for dismantling and processing for reuse or recycling.
The Harding facilities lie approximately 200 miles north-east of Aberdeen and consist of a TPG 500 design heavy-duty steel jack-up production unit resting on a gravity base storage tank.
It comes as the operator mounts a major decommissioning push over the next decade, concluding dismantling at the Brae area and later tackling Eider, Tern, North Cormorant and Cormorant Alpha.
Shell: Victory
Shell (LON: SHEL) published a new Pathfinder entry for its Victory gas development in Block 207/1a, north west of the Shetland Islands. The company acquired control of the development via its acquisition of operator Corallian Energy last year.
The field was first discovered in 1977 and the development environmental statement was submitted in July 2022.
Lying around 10 miles from the closest pipeline infrastructure and in shallow water of around 160m, the current plan for developing the field is expected to be a single subsea well tied back to existing structures.
Victory was last year included in a clutch of projects that would be "fast-tracked" by government in a bid to boost UK energy security.
Further updates are expected in due course.
Shell & ScottishPower: CampionWind and MarramWind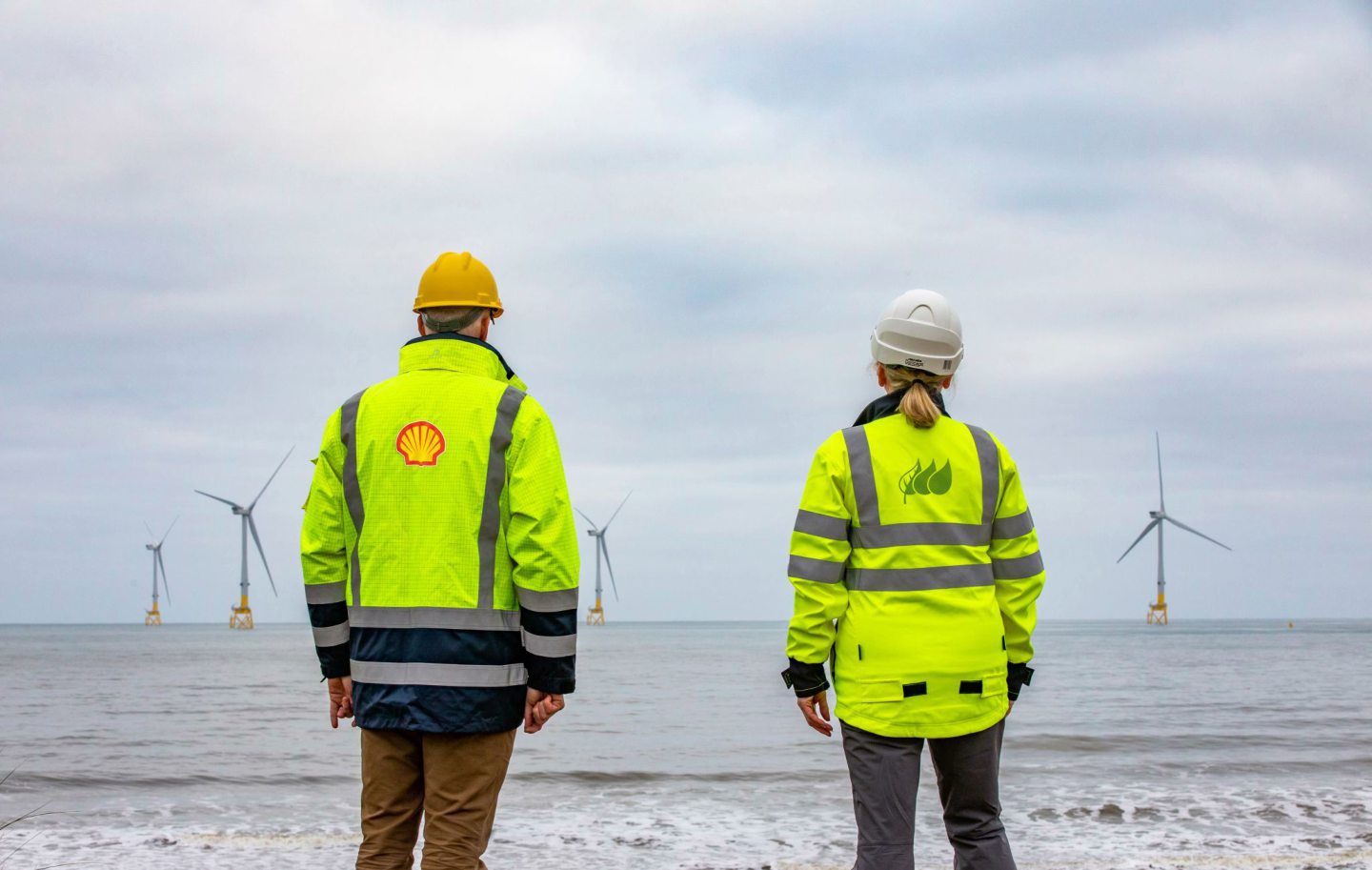 Shell has also created new entries for its two ScotWind projects to be delivered with its partner ScottishPower Renewables.
The 3GW MarramWind site lies off the north-east coast in water depths of around 100 metres, while the 2GW CampionWind is around 60 miles off Aberdeen, in depths of around 77m.
The supmermajor has committed to using Scottish companies to fulfil more than 40% of its development needs.
The NSTA said details of tendering opportunities would be added in due course.
IOG: SNS Central Cluster
IOG (LON: IOG) published updates regarding work at its phased Saturn Banks project.
Operations were paused at the company's A2 well on the Southwark field following failed remediation work earlier in the year.
Meanwhile a separate entry shows IOG is now looking to collaborate with the supply chain over the drilling 3 subsea stimulated wells as part of Phase 2A of its central cluster development.
The central cluster spans five contiguous licences in the Vulcan and Jupiter areas licences, namely P1915, P2342, P130, P039 and P2589.
It includes the Southwark, Nailsworth, Elland and Grafton fields plus several other potential additions holding conventional and tight gas.
IOG said last month that the P2589 Grafton licence, acquired in the 32nd UK Offshore Licensing Round, has undergone 3D seismic reprocessing and it is now in the process identifying two structures containing undeveloped conventional gas within the Europa field.
Formerly produced by ConocoPhillips via the unmanned platform of the same name, the site lies approximately 8 miles north-east of Southwark and directly south of Grafton. IOG said it has now renamed the prospect "Kinnegar".
The Pathfinder entry also notes work will include installing subsea pipelines and umbilicals and brownfield topsides modifications. FEED work on Phase 2A commenced in December 2022.
Repsol Sinopec: North Cayley
Repsol Sinopec has updated its entry for North Cayley.
Originally part of the phased Montrose redevelopment on the western edge of the Forties Montrose High area, first gas from the main Cayley field brought online in 2017.
The North development was sanctioned in 2012 as a two-well gas condensate subsea development. An existing manifold lies close to the well target location and will allow enabled produced fluids to be tied in and transported back to the Montrose platform.
Subsea controls will be routed via an existing subsea controls manifold, with some topsides modifications proposed to the main controls and safety systems.
First production from North Cayley is now forecast for Q1 2025.
Repsol Sinopec: Claymore NAC
Updates for work at the Northern Area Claymore (NAC) development were also filed in May.
Repsol Sinopec said further development activity at the site is "currently progressing," though it appears to have shifted timelines for workovers at wells C71z & C25.
First oil from C25 is now anticipated in Q3 2024.
Recommended for you

Spirit Energy CCS cluster in team-up with cement industry